FMVQ
Symbol: FMVQ / FVMQ
Common name: fluorosilicone rubber, fluorinated methyl-silicone rubbers
Trade name: Silastic® LS, Xiameter® LS
What are its characteristics?
Fluorosilicone rubber is built of polysiloxanes chains, in which side groups of methylic group are replaced with side groups of trifluoropropyl. Because of this, they have almost the same mechanical and physical properties as silicone rubber, but due to fluorination they show better resistance to many kinds of liquids. 23 to 28 % is the usual amount of fluorine in FVMQ polymers.
The most important properties of FVMQ are:
⇒ good heat resistance – it can be used in temperature ranges between -80°C and +180°C, and even up to 200°C in short periods of time
⇒ very good chemical resistance – better than common silicones (VMQ), especially if used with hydrocarbons, aromatic mineral oils and fuels
⇒ very good elasticity in low temperatures
⇒ excellent resistance to weather conditions, UV radiation and ozone
⇒ high resistance to mineral and synthetic oils and ATF (automatic transmission fluid)
⇒ very good resistance to motor vehicle fuels (leaded/unleaded petrol, diesel, RME and various test fuels)
⇒ very good electrical properties
Usage
FVMQ is used in:
⇒ automotive industry
⇒ electronic industry
⇒ aviation industry
⇒ military industry
Primarily, FVMQ is used in the production of sealing rings, for fuel systems where temperatures can reach +177° C (+ 350 ° F). They are also resistant to oils based on petroleum and/or hydrocarbon fuels.

Sealing rings made of fluorosilicone can operate perfectly in low temperatures even reaching – 80° C. Because of their limited physical endurance and low abrasion resistance, elastic seals made of this material are not recommended for dynamic sealing. They are primarily intended for static work.

Fluorosilicone seals should not be exposed to break fluids, hydrazine or ketones.

Pressed moulds and extrudates may be obtained by mixing fluorosilicone compounds. They show very good low-temperature resistance along with low swelling in solvents and aromatic fluids, such as motor oils and diester oils.

Many fluorosilicone compounds are characterised by more significant mould shrinkage than normal. That is why, production moulds for silicone products are different from those for nitrile.

Permeability of fuels in FVMQ is higher than in FKM. So, general usage of fluorosilicone is limited by high gas permeability, low tensile strength and poor resistance to tearing and abrasion.

FVMQ is usually used in fuel system sealings, in aviation and the automotive industry, CNG injectors and quick connectors to fuel rails, electrical connectors, waste gases ducts.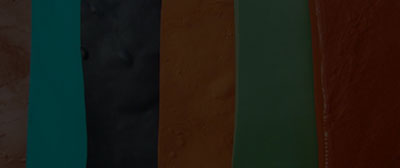 Fluor rubber (Compounds FMVQ)  is characterized with great chemical resistance to high temperatures…