FFKM
Symbol: FFKM / FFPM
Common name: perfluoroelastomer rubber, copolymer of tetrafluoroethylene and perfluoroalkyl vinyl ether
Trade name: Chemraz®, Kalrez®, Markez®, Isolast®, Parofluor® , Perlast®
What are its characteristics?
Perfluoroelastomer rubber is widely used in high-quality sealing production, because the material is characterized by:
⇒ excellent chemical resistance – including increased resistance to acids
⇒ excellent heat resistance – operating temperature range is -46°C to +325°C (depending on the types of mixtures used)
⇒ extraordinary mechanical properties
⇒ high stability in aggressive media
⇒ stability in polar and non-polar media
⇒ excellent performance in vacuum
⇒ very low permeability
⇒ low swelling tendency
⇒ low permanent deformation rate while pressing
Thanks to the elimination of fillers in the structure of the polymer, sealing made of perfluoroelastomer rubber, have increased resistance to acids. What is more, their low permeability also means lower swelling tendency, and because of that such sealing may have longer service life. Moreover, they have low permanent deformation rate while pressing, also in the environment of highly aggressive chemicals and in very high temperatures.
Usage
Sealing made of perfluoroelastomer rubber FFKM/FFPM is used in demanding processing environments, where the reliability of the sealing system is a priority, or when the cost of sealing replacement and periods of downtime linked with it, are higher than its value. What is very important, is that FFKM/FFPM mixture is suitable for the production of both static and dynamic sealing.
Perfluoroelastomer rubber is used in:
⇒ aviation industry
⇒ aerospace industry
⇒ chemical industry
⇒ petrochemical industry
⇒ semiconductor industry
⇒ analytical and measurement devices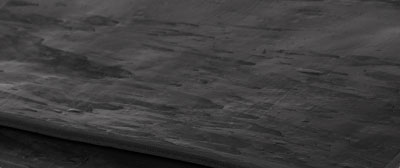 Fluor rubber (Compounds FFKM) is characterized with great chemical resistance to high temperatures…