FEPM
Symbol: FEPM / TFE\P
Common name: tetrafluoroethylene propylene rubber, Copolymer of tetrafluoroethylene and propylene
Trade name: Aflas®
What are its characteristics?
Tetrafluoroethylene propylene rubber is a kind of rubber compound which contains alternated copolymers of tetrafluoroethylene and propylene with ~ 54 fluorine. Thanks to its chemical structure the compound has:
⇒ excellent heat resistance – it can be used with a maximum continuous-service temperature of 200°C and can also withstand temporary temperatures of 250°C
⇒ raised chemical resistance (especially alkali and amines) – it is resistant to a wide variety of chemicals, such as acids or bases, and steam
⇒ high electrical resistivity
⇒ very low aromatizing properties
Usage
FEPM is mainly used in:
⇒ automotive industry
⇒ electric industry, in wire and cable production
⇒ drilling industry
⇒ food industry
⇒ chemical industry
⇒ nuclear industry
⇒ railway industry
Tetrafluoroethylene propylene rubber is used for sealing the casings and elements of pipelines in production lines, which requires continuous operation and lack of smells transfer.

FEPM is also used in the electric industry. Thanks to its excellent electrical insulation properties, heat resistance and mechanical strength, it allows thinner wires for larger electrical currents. It can also be extruded into hoses, which guarantees perfect chemical resistance, that isn't possible with simple FKM.

Tetrafluoroethylene propylene rubber is also used in automotive and chemical industries. Sealing made of FEPM can be exposed to corrosive gases, such as acid gas (H2S), high- temperature steam or basic mud in downhole applications.
FEPM has self-extinguishing properties and is resistant to:
⇒ coolants inside engines, which have high degrees of rust inhibition
⇒ transmission greases and oils
⇒ automotive oils that contain amine-based additives
⇒ brake fluids, including DOT 3 oil, mineral oil and silicone oil
⇒ ozone, weather conditions and UV radiation
FKM vs FEPM
What makes FEPM a better choice than FKM?

FKM hardens when it comes into contact with steam containing even small amounts of anti- corrosive additives. In contrast, FEPM has excellent steam resistance and it is extremely reliable in this particular application. In comparison with other compounds, FEPM rubber elements will survive longer under such harsh conditions.

What is more, cooling systems in large diesel engines, contain anti-corrosive additives, and some of them may damage FKM. Because of this, sometimes the more expensive product called FFKM is used. However, with this product some leakage problems may occur, which are the result of its poor elasticity. FEPM has similar chemical resistance to FFKM, but at the same time it has better elasticity and longer service life for a better price than FFKM.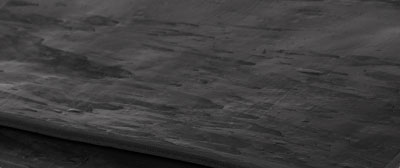 Fluor rubber (Compounds FEPM)  is characterized with great chemical resistance to high temperatures…